12

Jun
How to Build Your Dream Renovation Team
If you're planning a large-scale home renovation, building a team of experts you can trust is essential, even if you're planning to do some of the work yourself. Recruiting your team is a process that needs time and consideration. You want to get the best possible people without breaking the bank. Your home is the biggest, most expensive, and most important thing you own, so look after it.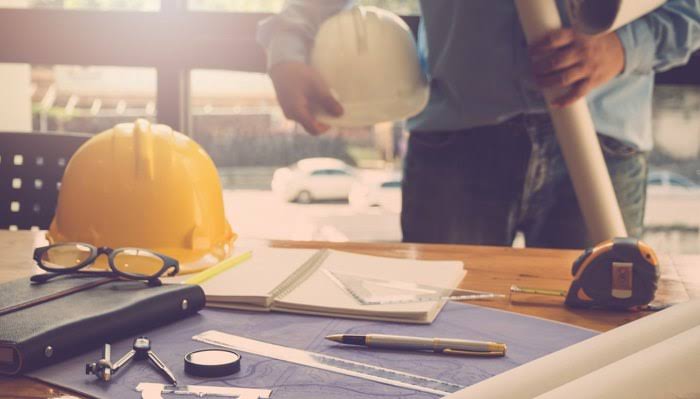 Here's how to build the home renovation team of your dreams.
Plan ahead.
Before you start looking for contractors, you need to have a solid understanding of your renovation project, the expertise you need, and what you might be able to achieve on your own. Think about what you want the final product to be, and the steps required to get there. Anything you don't know how to do will require an expert. Then, you can start the process of building your team.
Get started by taking recommendations from friends and family members who have undertaken similar projects. Their experience will be invaluable. If you're struggling to get enough suggestions that way, have a look online for testimonials and reviews of contractors you're considering. Don't just pick the first company you come across! Do your research and consider each possible candidate carefully.
Once you've created a shortlist, get in touch with each one and ask them a few questions about the work they do. Make sure you know which licenses they should have and confirm they have them. You can ask for proof to be sent or shown to you. Meet for an in-person interview if you feel it's necessary. You want to know this person isn't only great at their job but is someone you don't mind having around!
Ask every potential contractor to cost the project and provide a breakdown. This will help you make the final decision.
Don't hang around.
Once you've hired your team, you want to make sure you're not trying to manage them too much (unless you're also working on the build). You want to stay involved and up-to-date, so you always know exactly what's happening in your home, but watching people too closely is a surefire way to slow things down. Remember that these are people you've hired to do a job, they're experts, and you need to step away a bit and let them get on with it. Just make sure they know how to get in touch with you if something goes wrong or you're needed for a decision.
Who you need
What your final, assembled renovation team looks like depends entirely on the project you're looking to complete. These are just possibilities – you may need all, some, or none of these experts.
Any home renovation project that involves big structural changes like moving walls, tearing out rooms, building extensions, and so on requires the expertise of an architect. Architects understand what it means to move home around and have it still work when you're done. They understand building codes, requirements, and the importance of placing fixtures and fittings in a way that serves you best. They also know what's possible and what isn't for your space, and can help you get the best possible result.
Simple repairs and small projects you can't do yourself will usually be completed by a handyman. Most homeowners know at least one good one or have a regular handyman they call for everything. Your handyman might stick to simple tasks such as hanging shelves, or take on bigger projects such as landscaping.
For specialized jobs the handyman can't do, you may need to bring in a specialist tradesperson such as a plumber, electrician, or painter. You don't want to get these jobs wrong. Installing wiring or plumbing incorrectly can have serious consequences if things go wrong, and you risk a fine if things aren't up to code. It's just not worth the risk. Just hire a professional.
Depending on the size and nature of your renovation, you may also need to bring in a carpenter. These handy folks are experts in building and installing cabinetry, door frames, stairs, drywall, and tons of other stuff. However, they aren't general contractors. If you need a general contractor, hire one and let your carpenter stick to carpentry.
General contractors are usually brought on board to manage projects that require multiple types of expertise, as they usually have their own first-pick people on speed dial and can have someone out at a moment's notice. Rather than you needing to find a plumber, electrician, or carpenter, your general contractor will do it for you. Just make sure you get a really good one, because this person will likely serve as project manager for the whole build. You're putting a lot of trust in them, and you want to see that faith rewarded.
A design remodeler is a general contractor with an eye for design. These guys don't have only tradesmen on call, but also designers and architect. They'll cover not only the practicalities of the build, but also the design possibilities of your project, and will be able to help you understand exactly how the finished project will look. That way, you can make changes at every step of the process.
Just about every home renovation project is improved by bringing in an interior designer to oversee the final design. Interior designers don't just decide what color throw cushions should be, or buy pretty lamps to finish a room. Like architects, they have a much deeper understanding of not only how spaces look, but also of how they function. An interior designer will stop you before you accidentally build a room that simply doesn't work for your lifestyle.
They will also help you choose carpets, cushions, wall paint, curtains, and so on that look beautiful and function well. Make sure you're using their expertise the right way and getting the most out of hiring them.